As fleet managers seek to reduce costs, become more efficient, and increase driver productivity, electronic key control systems provide a practical solution for improving operations. Recently, we reviewed over a year's worth of requests from fleet managers actively seeking vehicle key management solutions. To help you make informed decisions about your own fleet, we identified six things your peers are looking for:


1. Scalable Systems to Accommodate Inventory Growth
Despite the supply chain challenges and rising costs plaguing fleets nationwide, several fleet managers plan to add vehicles in the near future or have already outgrown their existing key control solution. To accommodate this growth, they're looking for a scalable key management system.

2. Right-Sized Systems for Smaller Fleets
While some fleet managers oversee a handful — rather than hundreds — of vehicles, secure key management is just as important. This group of professionals want key control solutions tailored to small fleets to accommodate practical considerations like physical space and budget without sacrificing security and tracking benefits.


3. Multiple-Location Fleet Management
A fleet's home base isn't always confined to a single address. "We have multiple locations" was a common refrain among the fleet managers who reached out to us, with some saying they have locations spread out across a city or even the whole United States. To maintain control over their fleets, they'd like to be able to deploy key control systems at each location while monitoring key activity seamlessly across them all.


4. Multipurpose Systems
Many fleet managers are looking for a versatile system they could use in different departments or for various asset types, such as fuel cards, equipment keys, and building keys. By doing so, they could simplify vendor management, streamline system implementation, and streamline training for employees who use keys across departments.


5. User Access Controls
One of the top-mentioned reasons for implementing an electronic key control system is the ability to restrict access to authorized employees. Fleet managers want to be able to provide each user with unique credentials that grant exclusive access to key checkout and return functions. Some also express the need for time-based access restrictions to account for employees who only have permission to use vehicles during designated time periods.


6. Reporting and Auditing
Fleet managers like that electronic key management systems offer reporting and tracking capabilities that basic key storage solutions can't. Three data points they want to track include:


Who took which keys and when
Who has a key currently
Vehicle mileage
By having access to detailed reports, they can make informed choices regarding budget allocation, maintenance schedules, and vehicle assignments.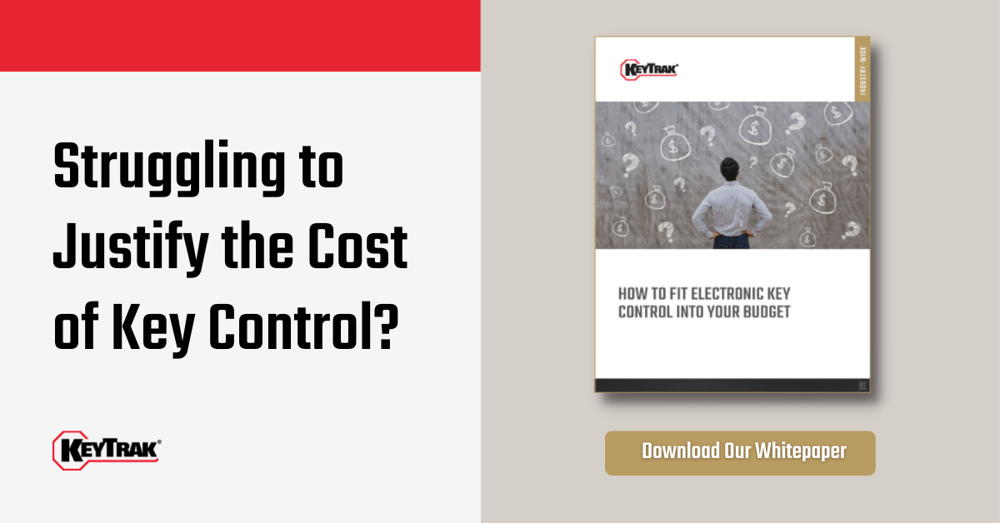 As you seek to improve your own fleet's operations, consider how electronic key management can help meet your goals. By investing in these systems, you'll be better equipped to minimize unnecessary expenses, optimize operations, and increase driver efficiency.