The multifamily industry has struggled with high employee turnover for years. According to data from CEL & Associates, Inc., the turnover rate hasn't dipped below 30% since 2010. The rate for on-site maintenance personnel is even higher, surpassing a record-high of 39% in 2019 (the most recent data available). To prevent staffing issues from hurting efficiency and the customer experience, more management companies are experimenting with centralized maintenance operations.
In a Multifamily Insiders survey, 59% of respondents said their properties use floating positions for functions such as maintenance. These floating technicians are able to knock out proactive maintenance and turn tasks at multiple properties. As a result, on-site maintenance can focus on resident work orders, improving productivity and resident satisfaction.


59% of respondents said their properties use floating positions for functions such as maintenance.
To optimize efficiency in a centralized maintenance model, technicians need a streamlined method to access the apartments they will be servicing. For properties equipped with smart locks, this process is a matter of assigning a code or programming a fob. But not all properties have or plan to implement smart locks. Can centralized maintenance still work if your properties use traditional keys? Indeed it can.

By establishing a well-designed infrastructure and efficient processes, your property management company can seamlessly integrate physical keys into the centralized maintenance model.


Technology Infrastructure
The key to making a centralized model work well is technology. To complete work efficiently, technicians need to be able to retrieve keys quickly and identify which keys go to which apartment. In addition, an accurate record of who's used which keys, when, and why is important to provide insight into each property's activity and reduce liability. Manual key control processes are cumbersome, because locating the necessary keys and updating the key log is time-consuming. There's also no easy way to view each technician's key activity across multiple properties in a consolidated report, which is important for tracking productivity and holding employees accountable for proper key use.


The key to making a centralized model work well is technology.
Implementing an electronic key control system at each property will expedite the key checkout process and help ensure accurate key logs. Ideally, these systems should be networked together to allow management to access system data remotely and run reports with consolidated data from multiple properties. Labeling each key tag with a QR tag coded with each unit number allows techs to quickly identify which door each key opens just by scanning the QR code.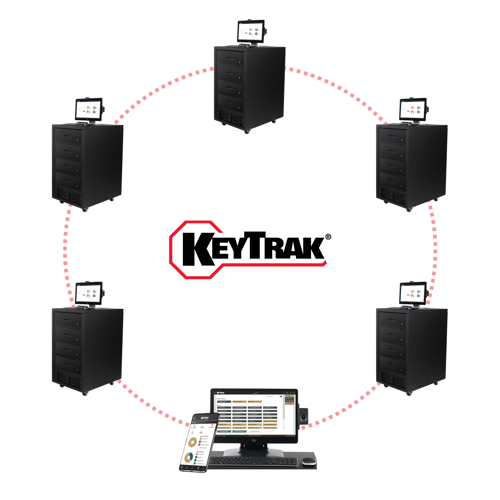 Key Control Processes
Once you have the right infrastructure set up, consider how key control fits into the overall maintenance workflow and the roles it encompasses. According to Chad Moulin, a VP of facilities who's implemented a maintenance delivery model throughout California, the model's success involves reconfiguring reporting structures. Rather than having floating technicians report to property managers, they instead report to a regional maintenance management. Assuming you follow a similar reporting structure, your key control process might look something like this:


Regional Maintenance Lead: Assigns Keys
When the regional maintenance lead assigns work to technicians, they can also assign the keys each technician will need so they don't have to spend time looking up each key when they arrive at a property. If your key control system has remote access capability and/or a mobile app, they can add keys to a queue for each technician.


Maintenance Technician: Retrieves Keys and Completes Work
Upon arriving at the property, the technician can head to the property's key control system, log in, and check out all the keys in their queue. A system that has lighted key tags showing where each key is located in the system will make it easy for them to find the keys they need. To identify the right key for each apartment, they can use their key control provider's mobile app to scan the QR code on the key tag.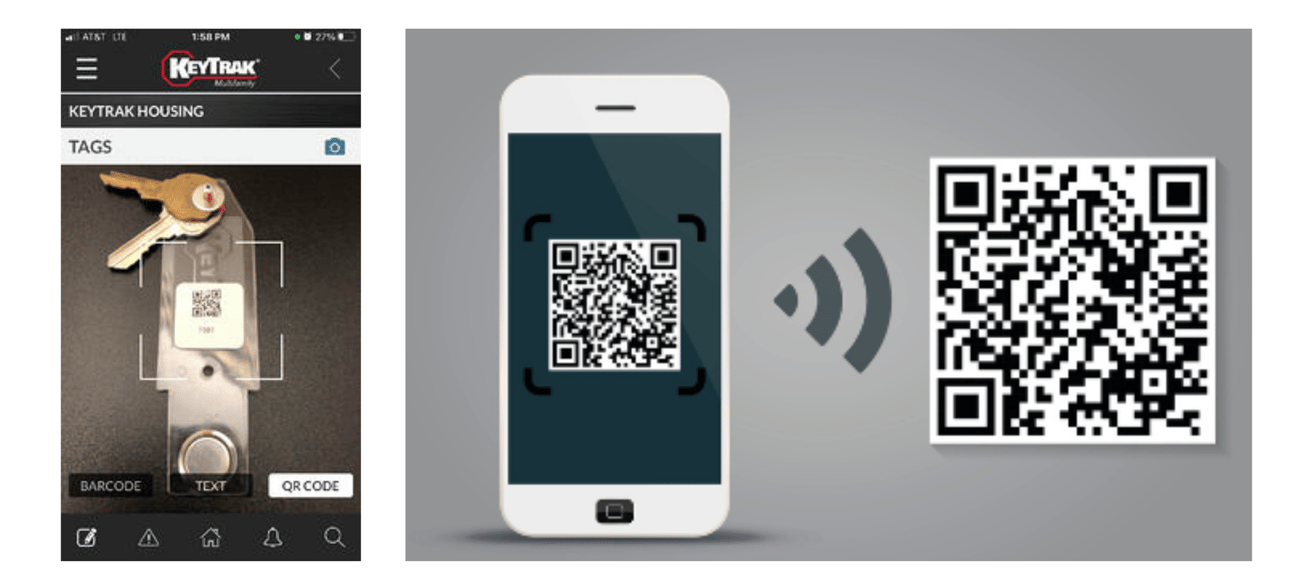 When returning keys, they can either return keys to any slot in the key control system or use the mobile app to transfer keys to another technician or member of on-site staff.


Management: Check Key Activity Across Multiple Properties
When maintenance is centralized, reporting should be too. With networked key control systems, management will be able to run reports showing key control activity across all the properties they manage. These reports can be automatically emailed to them at predefined intervals. This information could include:


Total keys checked out across all locations
Each technician's key activity
Overdue keys
They can also receive text or email alerts if a technician fails to return a key within a certain time frame. With this information, they can track productivity to ensure the centralized maintenance process is functioning as intended. If a resident has a complaint about unauthorized access to their apartment, management can quickly run reports to show who, if anyone, had a key to the resident's home during the time frame in question.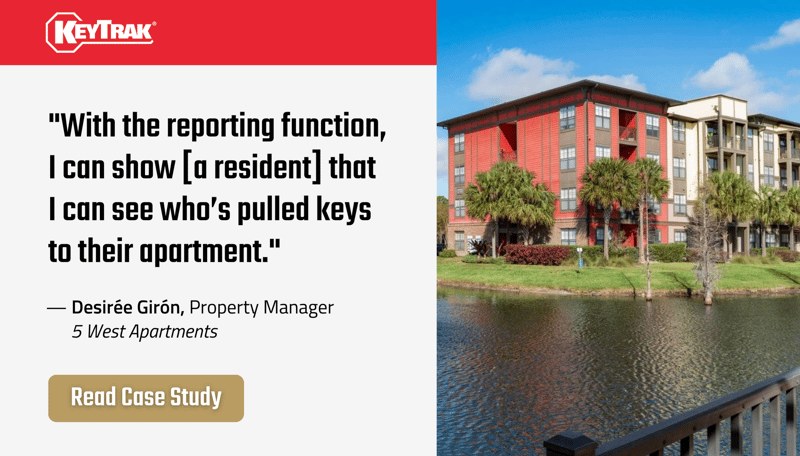 Key control doesn't have to be a barrier to a centralized maintenance model. With the right technology and processes, you can reduce the impact of high employee turnover. Your properties will improve resident satisfaction, increase productivity, and stay ahead of the curve in the multifamily industry.