Temple University psychology professor Laurence Steinberg compared the teenage brain to a vehicle with a good accelerator but a weak brake — a combination that's bound to lead to a crash. Steinberg meant the comparison figuratively, but the rampant problem of juvenile vehicle theft makes the metaphor seem like a prediction. Across the U.S., teens are doing the work of seasoned criminals, breaking into dealerships and stealing vehicles. The consequences are dire, even fatal.
Where are the thefts happening?
Teen auto theft isn't a problem that's limited to a single region. Consider these incidents affecting dealerships across the country:

It's clear that juvenile vehicle theft, specifically those targeting dealerships, is an ongoing, widespread problem.
What are the consequences?
Some communities have begged for harsher penalties for juveniles who steal cars. In Pinellas, Florida, a 2017 report stated that a teen crashed a stolen car every four days. Two years later, the county was still averaging four arrests a week due to juvenile vehicle theft, leading a think tank to advocate for change.
However, not everyone agrees with harsher penalties for teens who have committed crimes. Some child advocates argue that since a teen's brain isn't fully developed, their age should be factored into sentencing decisions. Until a person's brain is fully developed, they have inadequate self-control and reasoning ability. They're more likely to take risks and are susceptible to peer pressure.
If teen thieves target your dealership and go on to commit a crime in your vehicles, will the court hold the teen or your business responsible? Don't wait to find out.
How should you protect your dealership?
In its annual report on vehicle theft, the National Insurance Crime Bureau (NICB) encourages vehicle owners to remain vigilant. You might have cars with the latest security technology or a security system installed at your dealership, but these precautions are all but useless when you make simple mistakes like leaving keys in unlocked vehicles.
You can't afford not to implement proper physical security measures, which include securing keys.
Taking these steps to protect your business and community is worth it. It certainly was for a Florida dealership that was sued after someone was struck and injured by a vehicle stolen from the dealership. Fortunately, the dealership stored its keys in a locked office within a locked building, among other security measures. It had a key control policy, and there was no evidence anyone violated the policy the night of the theft. As a result, the court cleared the dealership of liability since the theft wasn't foreseeable.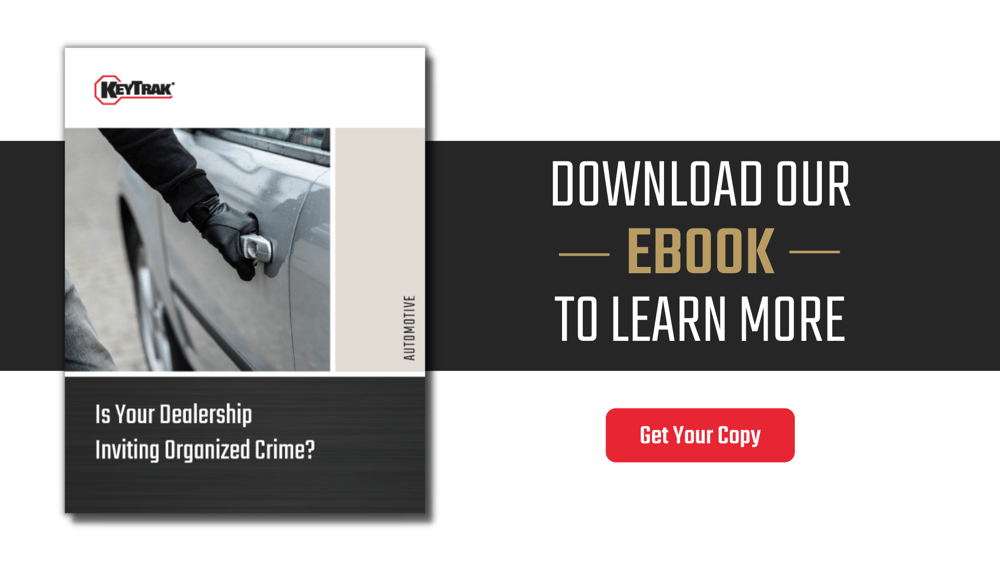 If the trend of juvenile thefts continues, we could see more dealerships being held liable for a stolen vehicle involved in a fatal crash or used to commit crimes. Don't let poor security put the brakes on your business.