How would you react if you discovered that five vehicles had been stolen from your dealership's lot? What about when police tell you that organized criminals were responsible for the theft — and that those five vehicles were likely shipped overseas to be used in activities related to drug trafficking, terrorism, and other crimes?

Believe it or not, this exact scenario is happening more often, thanks to a common dealership practice: keeping keys in window-mounted lockboxes.


Why Dealers Love Lockboxes
Dealers who use window-mounted lockboxes say one of the reasons they prefer this key control method is it prevents salespeople from abandoning prospects on the lot to retrieve vehicle keys.

However, when prospects visit your store, 45% of new car buyers and 35% of used car buyers have already done their research and know exactly what car they're looking for. People who are ready to buy don't want to spend time wandering the lot. Even if they did, having prospects in the middle of your sea of inventory only distracts and confuses them, delaying the sales cycle.

Having the vehicle they want to test drive already pulled up when they arrive for an appointment is going to make for a more positive experience than dragging them out to the lot to retrieve a key from the lockbox.


Why Thieves Love Lockboxes
In fact, keeping keys in lockboxes could make you a target for organized crime. Storing keys with each vehicle — as opposed to storing them in a secure location separate from your inventory — simply makes thieves' jobs easier.

Sure, lockboxes are more secure than keeping keys inside an unlocked car, but as one Tennessee dealer realized, they're not as foolproof as you might think. Professional thieves have ways to thwart lockboxes, such as using a master key they've purchased online, intercepting the fob signal, or simply smashing the box open.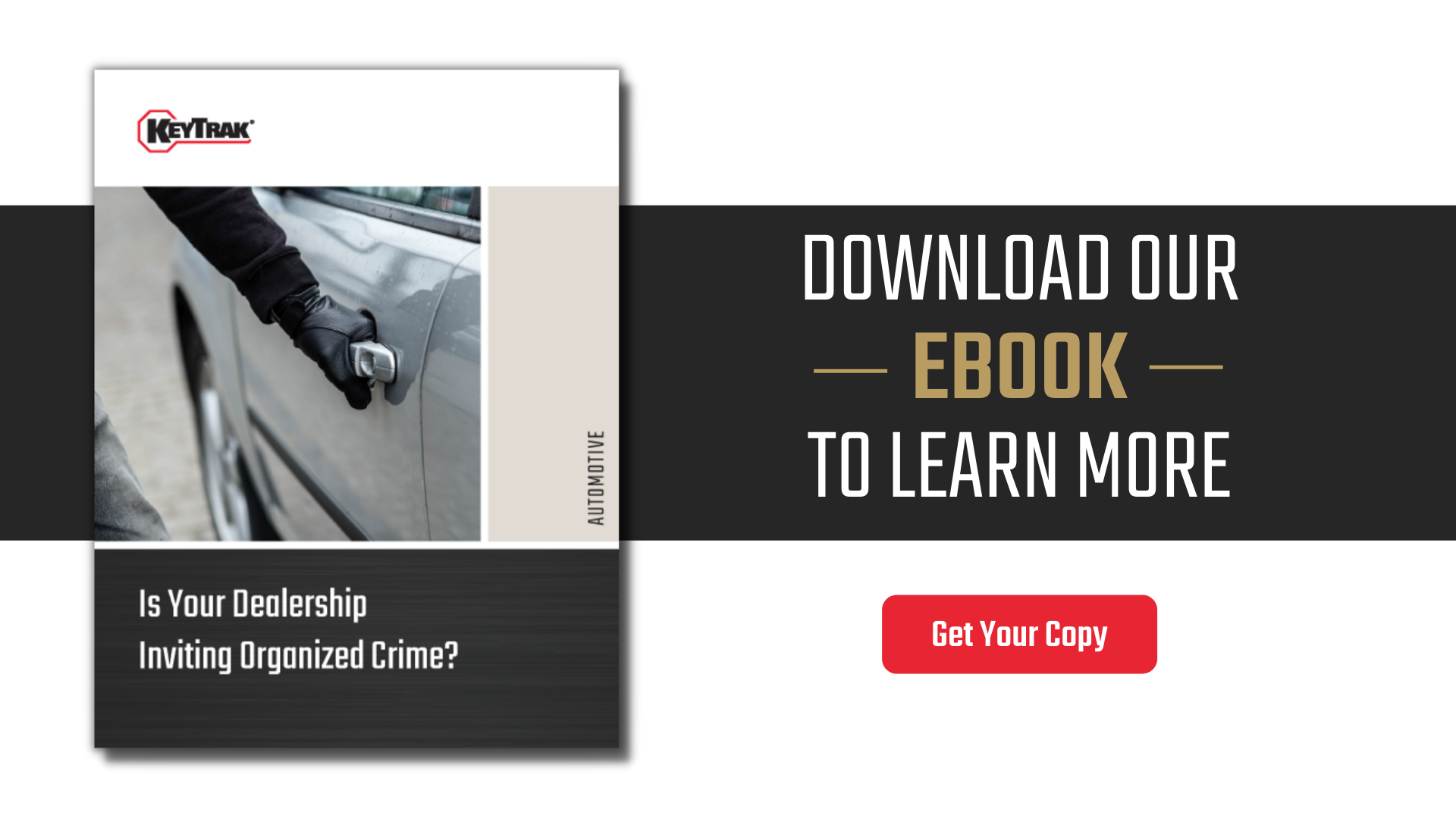 How to Protect Your Inventory
To reduce the risk of theft, it's important to implement a key control solution that meets at least the following criteria:


Prevents unauthorized users from removing keys
Keeps keys separate from vehicles
Allows salespeople to easily check out keys for test drives

Be sure to continually review your key security measures, especially since new vulnerabilities crop up every day. How safe is your dealership?