Are you wasting time switching between applications? You're not the only one. Almost half of workers (45%) surveyed said going back and forth between digital tools interferes with their productivity. They also said it's hard to know if work is being duplicated, making it harder to identify mistakes.
To help you put more time back in your day and reduce costly errors, here are three ways to get seamless access to your KeyTrak Edge system data:


1. Sync Your Data With Third-Party Systems
Make sure your customer, key status, and other data are up-to-date by automatically syncing your key control system with your dealership management system, property management system, customer relationship management system, or other platform. We have several certified integration partners, but you can integrate with any third-party system of your choice through our Data Bridge service.
2. Network Your Systems
The KeyTrak Edge system is Wi-Fi ready so you can network your systems. With access to key control data across multiple systems, spread-out departments can access instant updates to track down where a key is being stored and when it was last used. The McGrath Family of Dealerships, for example, has systems installed at multiples locations in Iowa. The group uses its networked systems to keep employees from having to travel between different sites to locate the right key.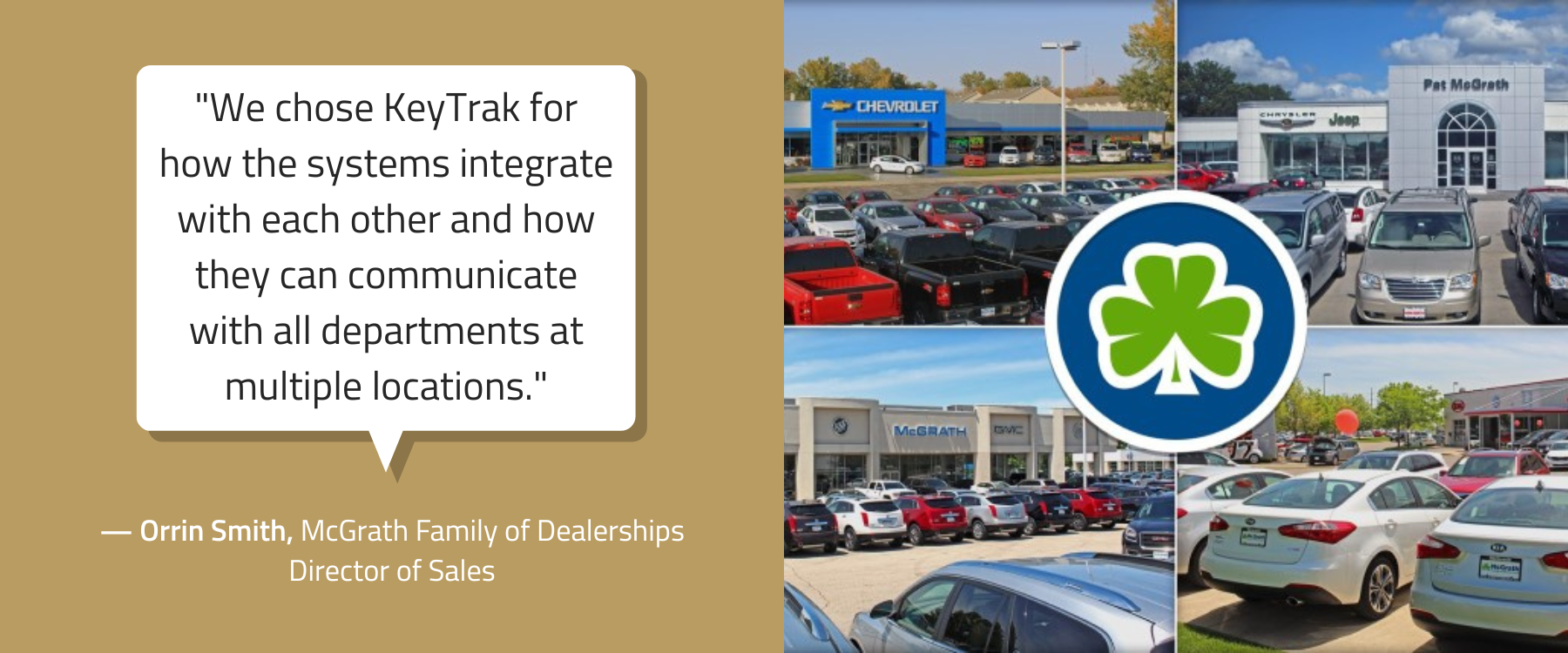 To save your organization time, money, and headaches, contact support for questions about networking your systems.


3. Set Up Automated Reports
Set up reports to be automatically emailed to you. That way, you won't have to log into a specific application to review system activity. If you want a high-level view of system activity, start with our top four reports.
By integrating your KeyTrak system with third-party systems, networking all your KeyTrak systems, and setting up automated reports, you and your staff could save a few hours every week. Plus, you'll ensure your data is accurate and up to date. Don't wait — put more time back in your day!