Are you taking advantage of all the features of your electronic key control system? If not, you could be wasting hours on unnecessary processes. Whether you're a new or longtime user, here's how to optimize your KeyTrak system from A to Z.

A


Access Levels
To save time setting up new users, create user profiles with specific access levels based on job roles. These profiles can control system access, asset access, power access, checkout reasons, and login options. For example, a manager profile might have access to all keys, whereas a seasonal employee profile might require a supervisor's authorization to check out a key.


Alerts/Alarms
Audible alarms and text or email alerts will let you know when the system is misused. Choose from the following triggers:


Attempting to log on with another person's password
Retrieving more keys than a user requested
Returning a key that a user did not originally check out
Cutting power to the machine
Taking an unauthorized key
Leaving a system drawer open past the allotted drawer open time
To edit alarm settings, go to the Alarm Options tab on the System Configuration screen.


Audit
Key audits are important for detecting when keys are missing or being misused. Electronic key control saves you hours counting keys and reviewing incomplete or nonexistent records.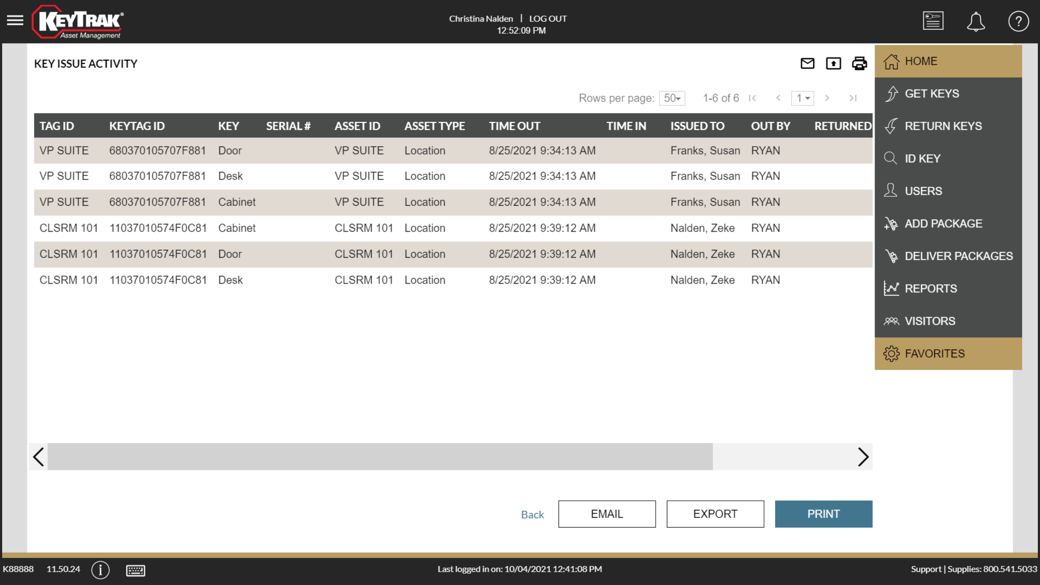 B


Backup
Running a daily backup saves an up-to-date map of the drawer's contents in case you need it the following day. If the system isn't backed up and a power outage or other disaster occurs, all new data created since the last backup will be lost. Always back up the KeyTrak system to external media or the KeyTrak cloud instead of the internal hard drive.
Adjust your backup settings under Administration > System Configuration > Database Options.


Blog
If you haven't already, subscribe to our blog to get system tips right in your inbox.


C


Cleaning
Cleaning your system and its components not only helps maintain peak performance, but also prevents the spread of germs. Use these guidelines to keep your system sanitary.


Cloud Backup
KeyTrak Cloud Backup automatically backs up your system data to the cloud so you don't have to do it manually.


Customer Number
Your customer number consists of the letter K followed by five digits. Anytime you contact us for support, supplies orders, or training, have that number ready for faster service. You can find it on your KeyTrak home screen.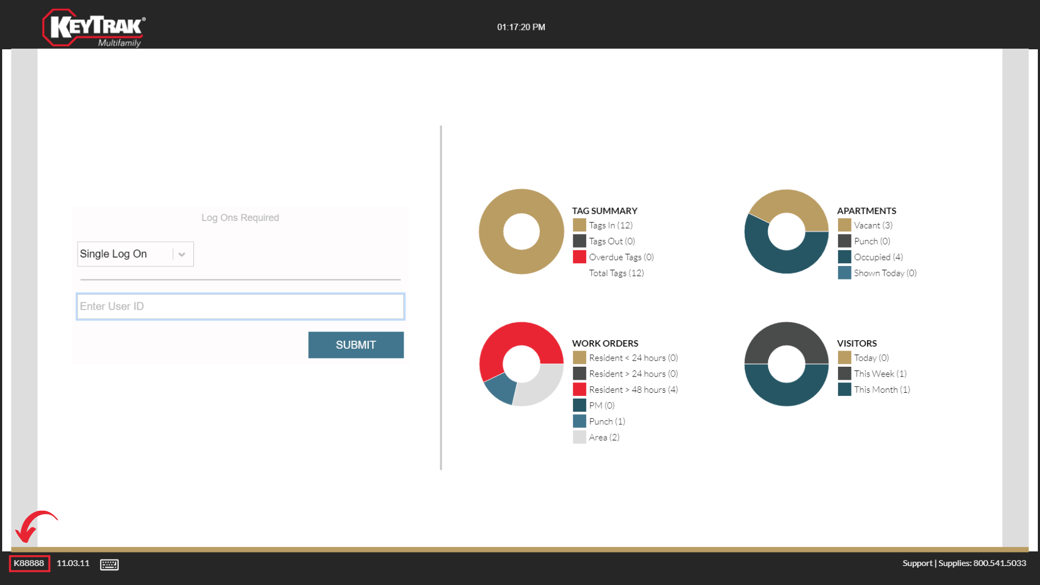 D


Data Transfers/Data Bridge
KeyTrak's data exchange service, Data Bridge, allows you to move information back and forth between your KeyTrak Edge system and a third-party provider without requiring a direct interface or dedicated hardware.


Disaster Recovery
When working on your organization's disaster recovery plan, don't forget about your key control system. Follow these disaster preparedness tips to make sure your key control can withstand a disaster.

E


Edge
Designed based on input from KeyTrak customers, KeyTrak Edge is our newest drawer-based system. It automatically tracks key transactions and features a mobile app for key control on the go.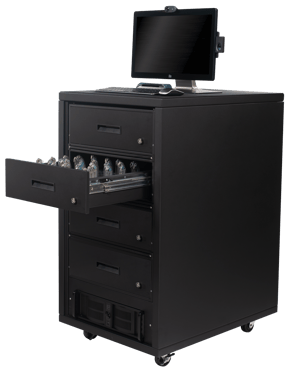 Expansion
As your organization grows, it's easy to scale your key control to meet your organization's needs. We'll work with you to discuss the best options for system expansion.


Extended Support
Extended support allows you to receive system support for a predictable monthly or annual cost. It also comes with perks such as supplies discounts and online system training.


F


Fingerprint Reader
Fingerprint readers are a biometric login method that make it easy to access your system with the swipe of a finger. They also improve security by preventing credential sharing. Use these tips for the best experience with your fingerprint reader.


Fobs
Key fobs are small electronic devices that provide access to physical assets such as a vehicle or lock. If you use fobs for vehicles or building access, be sure to secure them the same way you do traditional metal keys.


G


GPS Tracking
Through MOGO, a KeyTrak partner, you can track vehicles and other assets in real time using GPS technology.


Guardian
The KeyTrak Guardian is a customizable, modular security solution that allows you to manage multiple types of assets, such as cell phones, high-security keys, small equipment, or access cards.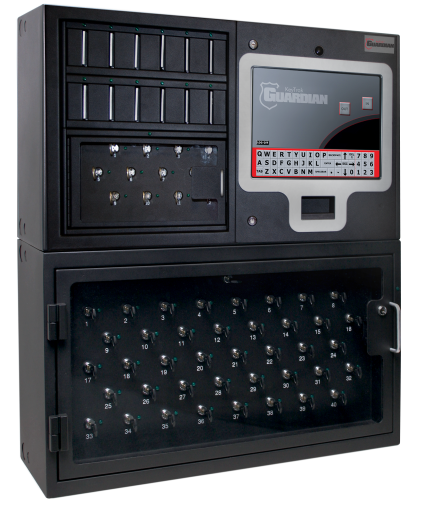 H


Hardware
If you need new hardware like a drawer, fingerprint reader, or driver's license scanner, call 800.541.5033 (option 4).


I

Integration
Our automotive customers can integrate their DMS with their KeyTrak system via one of our integration interfaces. Customers in any industry have the option to integrate their third-party systems with KeyTrak through our Data Bridge service.


J


Jargon
If you find yourself confused by phrases like "rivet stem" and "zap strap," read our post about common key control terms.


K


Keys
The best way to use your key control system is, of course, to manage keys. But are there any keys you're overlooking? Don't forget about spare keys, key fobs, and access cards.


L


Login
KeyTrak offers several different login options. We recommend using multiple authentication methods.


M


Mobile App
If you have a KeyTrak Edge system, you can use our mobile app to manage keys on the go.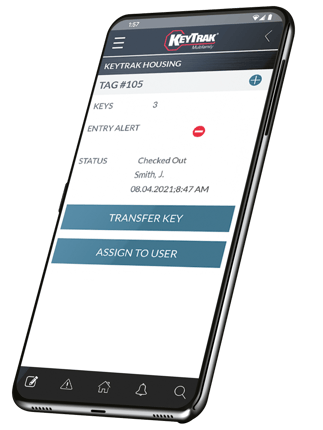 MOGO
If you have vehicles or other assets you need to track, take advantage of the GPS location and theft recovery services provided by KeyTrak's partner, MOGO.


N


Non-key Assets
If you need to manage non-key assets, you can add lockers to your KeyTrak Edge or Guardian system. They come in 5-inch, 12-inch, and 15-inch sizes.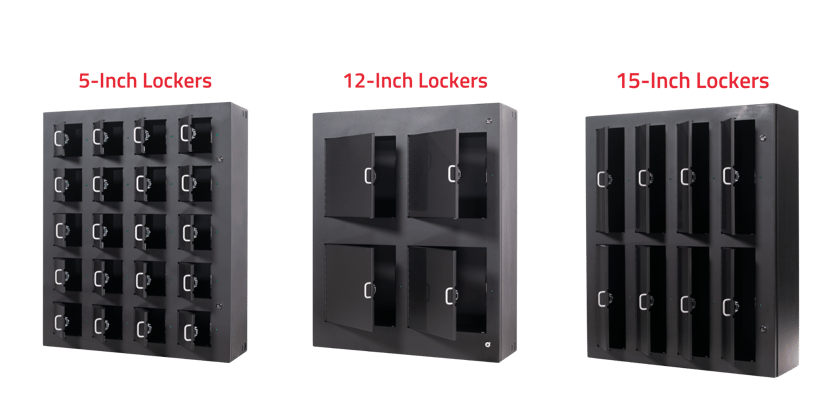 O
Outages
If your business experienced a power outage or other disaster, would you know how to access your keys and key control data? Read our power outage preparedness tips.

P


Package Management/PackageTrak
If you need a way to track packages deliveries for your employees or residents, give our PackageTrak service a try.


Q


QR Codes
QR codes aren't just for restaurant menus or product packaging. They help with key control too. With the KeyTrak Edge's QR code label printer and mobile app, you can use them to identify key tags while away from the system, check into your key control system, and more.
R


Reporting
Regularly reviewing reports is one of the pillars of a good key control strategy. If you're still getting into the habit, start with these four reports. Customers with an active maintenance agreement can also sign up for our online Reporting class free of charge.


Remote Access
If you want to check system reports, assign users, or tag keys from your desk, use the KeyTrak Edge Remote feature. Our KeyTrak Live online training program offers a class on to how to use it.

Reservations
To make sure a specific key will be ready when you need it, you can reserve it in advance. You can also add keys to another user's queue in KeyTrak Edge.

S


Support
If you need support for your system, visit our Support page to find out which department can help you. We'll never refer you to a third party. To shorten your call time, have your customer number ready.


Supplies
Need more supplies for your system? Visit our supplies catalog. Be sure to read about our top 10 supplies too.


System Administrators
Designate at least one system administrator to handle system setup, maintenance, and training. That person should be a full-time employee who has been with your business for at least a year. They don't have to be a member of management, but they should be familiar with your day-to-day operations.


T


Tips
We regularly post customer tips on our blog. Read through them to learn how you can get the most out of your system.


Training
To get the most out of your KeyTrak system, be sure to sign up for our KeyTrak Live training program. It's free of charge for all customers covered by an active maintenance agreement.


U

User Management
The KeyTrak Edge system has several features to make user management easier. You can lock users out when they don't return keys on time, deactivate users after a certain time period, prompt users to check out keys together, and more.


V

Vehicle Management
Whether you manage a fleet or a dealership, use KeyTrak Edge's vehicle management features to secure keys, track mileage, notify you of unreturned keys, and more.


Versatile SmartPanel
The Versatile SmartPanel (VSP) is the KeyTrak Guardian system's main component. It contains a 15-inch touchscreen, fingerprint reader, motion-activated camera, and two 12-card or 12-key modules. It can control additional key or locker panels as well.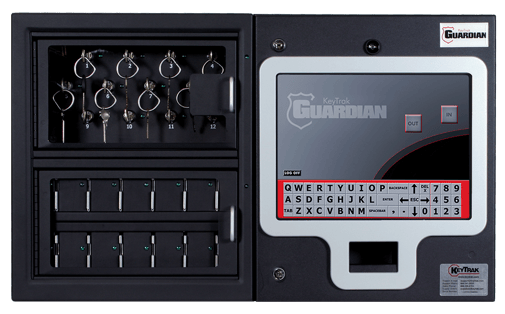 W
Work Order Tracking
Whether you manage an office building, multifamily property, or educational campus, KeyTrak Edge helps you keep track of your work orders. When a user goes to check out a key, they can also see maintenance tasks, the parts needed, the parts available, and the employee responsible for completing the job.


X
Ex-employees
If your organization has high employee turnover, plan accordingly to prevent interruptions to your key control. Some best practices are to revoke former employees' system access immediately, document your key control policies, and train new employees as soon as possible.


Y

Yearly Software License Renewal
When it's time to renew your software license each year, you can submit your renewal request online. Be sure to have your customer number ready.


Z

Gen Z
Gen Z is now entering the workforce. See how you can get their buy-in for technology such as key control.
With these tips, your business will be even more secure and efficient. If you have questions we didn't address here, contact us anytime.